As noted prior, WWE Hall of Famer Ric Flair was admitted to the ICU on Sunday of this week.
Later on Monday, TMZ reported that Flair was placed into a medically induced coma and would undergo surgery.
News on Ric Flair Post-Surgery
Melinda Morris Zanoni took to Twitter to provide an update in regards to Ric Flair's surgery,
Ric had surgery today (not❤️related)am happy 2report it was a success.Still a long road ahead so plz keep 🙏🏻4Ric Charlotte Megan David&Wendy

— MelindaMorrisZanoni (@LegacyTalentCEO) August 14, 2017
Melinda Morris Zanoni is the CEO of Legacy Talent LLC.
It is great to hear that his surgery was a success, however, we will still have to keep a lookout on Ric Flair's recovery.
Additionally, Ryan Satin from Pro Wrestling Sheet reported that a rep for WWE confirmed Flair's surgery and is resting.
However, we do not have any information at this time in regards to what procedure took place.
---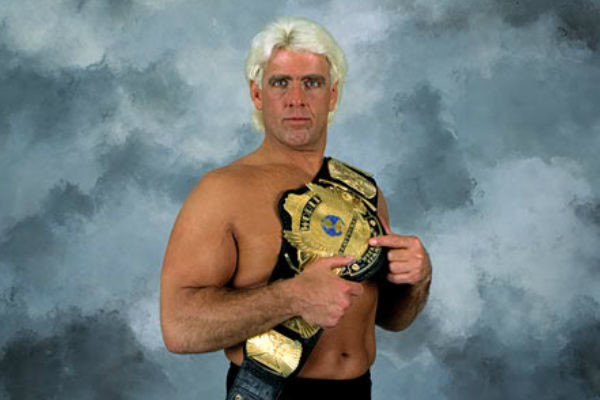 WWE Career Retrospective
Ric Flair has been in pro wrestling for 45 years, and of course, his nearly five-decade career goes beyond the WWE.
Regardless, here is the legacy of Flair in WWE.
World Wrestling Federation Career Highlights (1991-1993)
Won the WWF Title at Royal Rumble 1992
Helped The Undertaker win the WWF Title against Hulk Hogan
Wrestled Randy Savage at WrestleMania VIII for the WWF Title
---
World Wrestling Entertainment Highlights (2001-2008 & Present)
Evolution member with Triple H, Randy Orton, and Batista
Wrestled The Undertaker at WrestleMania 18
Tag Team Champions with "Rowdy" Roddy Piper
Intercontinental Champion
Wrestled Shawn Michaels at WrestleMania 24
Managed real-life daughter, Charlotte
2x WWE Hall of Famer (one for him, one for The Four Horsemen)
---
Not to mention, Ric Flair (on-record) is a 16x World Champion and went on to accomplish more in companies such as WCW.
We would like to wish Ric Flair nothing but the best, and are sending thoughts to him and his family!